Kuma is very excited to introduce our first Mexican coffee.. Ever! Thanks to the hard working team at Red Fox Coffee Merchants, we are able to offer this coffee, San Mateo. From the San Mateo Eloxochitlan region of Oaxaca, this is the smallest lot we purchased in this year. With only nine batches available, it is very limited. Expect a cup that is easy drinking with sweet notes of dried figs and baked apples and deep notes of baking spices and cocoa.  This special microlot is from the Cañada region of the Mexican state of Oaxaca, which has a unique...
---
This year we worked with Mark Barany of Bend Coffee to get access to our fresh crop Kenyan Coffees. Mark has been visiting Dorman's cupping lab in Nairobi, Kenya at the beginning of each calendar year for the past 8 years to purchase some of the best coffees Kenya has to offer. Dorman's is the premier company to work with for importing top-tier Kenyan coffees.  Kenyan coffees are often grown by small producers at high elevations where it is then picked and transported to wet mills around various growing regions of the country, primarily from Nyeri, but also Murang'a county....
---
After years of experience working in specialty coffee, Kylie shares her knowledge about how to make the perfect shot of espresso.
---
• kuma • podcast • reuben's brews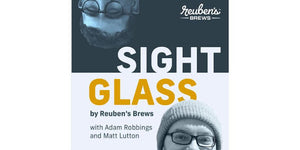 Do you love beer and coffee? Want to learn a little more about both industries? Check out this podcast!
---
We know that 2020 got off to a difficult start for many people. In the face of COVID-19 we take solace knowing we are all in this together, even if everyone's individual experience may be different.